Painstaking research goes into the reproduction of each item at Windlass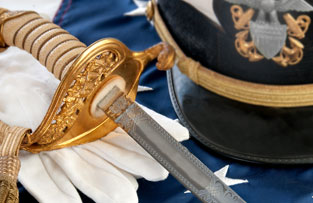 World's leading manufacturer of premier Military Swords and Accoutrements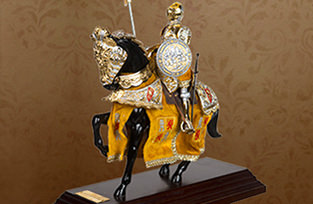 Windlass is globally recognized for its range of high-valued usable collectibles.
The Story
Customer satisfaction is of utmost important to Windlass Steelcrafts and it is one in which we strive to excel
"Quality is never an accident. It is always the result of an intelligent effort.There must be the will to produce a superior thing"  – John Ruskin
The seeds of Windlass Steelcrafts are sown by a young motivated Indian named Mr. Ved Prakash Windlass.
Windlass is awarded its first British government contract to build the critical and unique combat knife, the "Kukri," for the famed British Gurkha Regiments.
The firm's footprint in the U.S. solidifies with the full ownership of the Atlanta Cutlery Corp. and Museum Replicas Ltd. companies.
Starts manufacturing products for motion pictures and Television props.
Services
Our Manufacturing Services
Custom Manufacturing
We are the experts at custom manufacturing and can create the products tailor made for your style, specification and sophistication.
Contact Us
testimonials
Our Clients Say
I love your products. They are top notch and for the quality you just can't beat the
prices.
Got a hit with the Maldon sword. Very well made and the blade patina is incredible. Very attractive
Solid. Peened. Properly heat treated high carbon steels.
Fantastic functional swords and knives. Very high quality costumes.